FABULOUS FURNITURE FOR YOUR NEXT BATHROOM PROJECT
Need storage for your bathroom renovation? Read about our fabulous furniture for different spaces to give you some inspiration.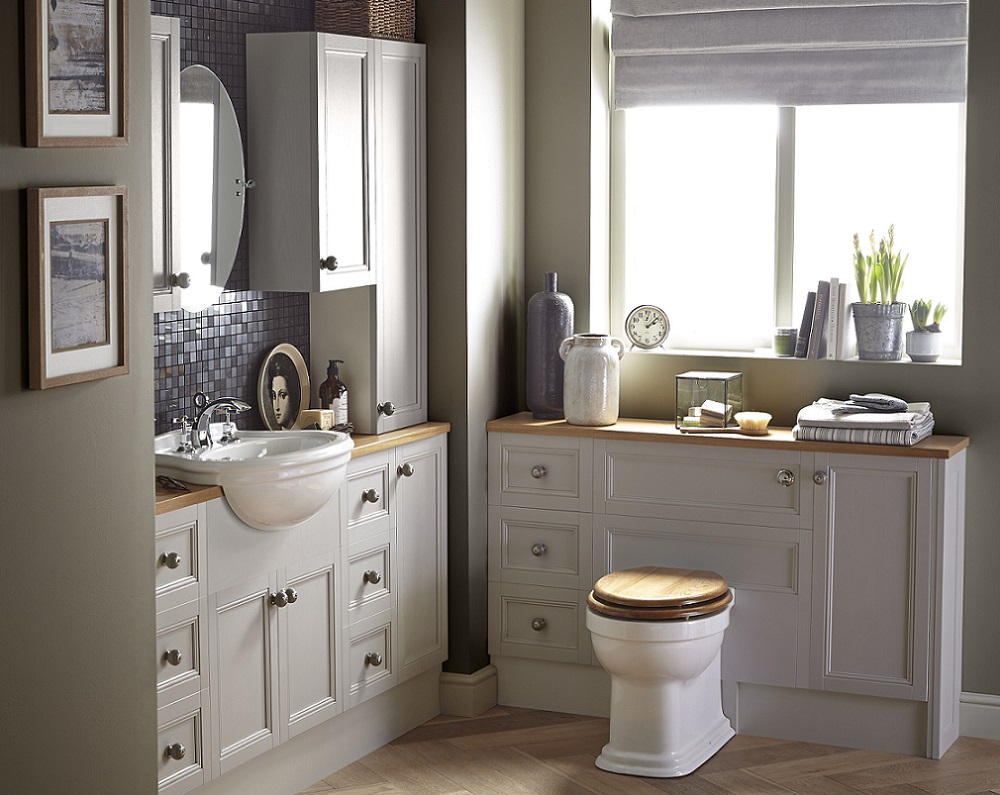 When you consider your next bathroom project, your first thought might be about the bath, perfect for an indulgent soak, or the bathroom suite, the keystone of any bathroom design; but have you thought about furniture?
Bathroom furniture is fast-becoming one of the most important items to create a beautiful, clutter-free and relaxing space. From a small bathroom cabinet through to a full wall of stylish fitted furniture, you are sure to find the perfect piece to meet your needs.
Storage under the sink
Bathroom storage in the sink area is incredibly useful. An easy and stylish way to achieve this is through a freestanding vanity unit that sits below your basin where your pedestal would normally be. This creates storage without taking up any additional floor space and allows you to coordinate with as much or as little of the rest of the room as you like.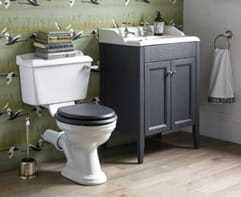 Storage in small bathrooms
In smaller spaces, a wall hung vanity unit provides handy bathroom storage and makes the space appear larger thanks to the gap between the floor and the unit. And, a boldly coloured unit on the end wall of a narrow bathroom will draw your eye to the far end, tricking you and your guests into thinking the space is larger.
You might also consider superbly slim fitted furniture for a compact storage solution. These units are available to combine in any configuration you like, and in a small bathroom or cloakroom a fitted vanity unit with a semi-recessed basin works brilliantly teamed with a drawer unit to make the most of whatever space you have available.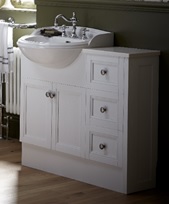 Storage in bigger bathrooms
A large bathroom storage unit is a welcome way to store those essential toiletries and towels neatly out of sight. A tall boy is also an easy way to add a block of colour, whether it is in a more neutral shade like Oyster or Dove Grey, or the brooding Graphite grey. Or, if one of these is too imposing in your space, a short boy is a great alternative that still provides much-needed storage and creates another surface to display your designer toiletries and trinkets.
If you want to make the most of the space available there is also the option to have a larger, or even wall-filling, run of fitted furniture incorporating a countertop basin and toilet with floor and wall mounted cabinets for all the storage you could ever need.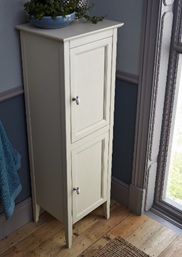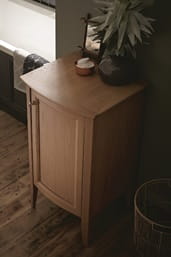 For Distinctively Individual spaces
Furniture is also a great way to do something different with your bathroom. A mix of different fitted units to suit a particular size space, or combining shades and handles that complement each other, can be a great way to really make it your own. Complete the look with either a matching mirrored wall cabinet or make a statement with an ornate bathroom mirror for the perfect finishing touch.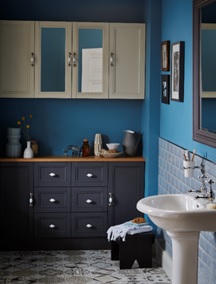 You can find the full range of heritage furniture, suites, baths and mirrors here at BJ Mullen.  Call in and let our friendly expert staff help you design or update your bathroom.
https://www.bjmullen.com/wp-content/uploads/2015/09/Blenheim_cameo4_RT.jpg
850
567
admin
https://www.bjmullen.com/wp-content/uploads/2015/04/bjm-logo.png
admin
2017-08-01 10:22:27
2017-08-01 10:25:56
fabulous furniture